Information About Courage Affects Responders Everyday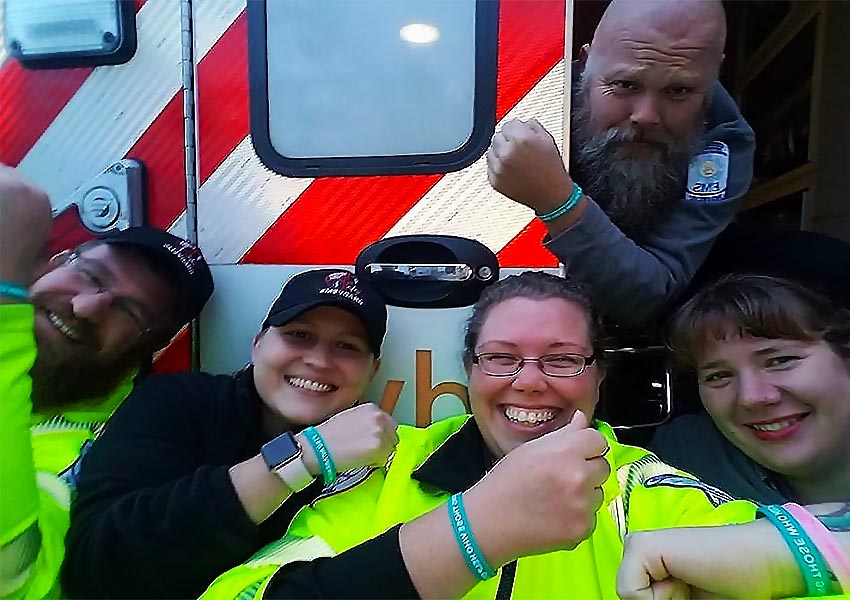 we believe that we can change the world together
Courage Affects Responders Everyday (C.A.R.E), was an idea and dream that started in 2013 and was officially named and created in 2015 by founder and owner Heather Harp. C.A.R.E. obtained its LLC at the beginning of 2018 with a goal of becoming a 501c3 nonprofit in the future.
This idea was ignited when Heather lost a public safety brother and friend to suicide and later faced her own battles from the wear and tear of the job. After years and a crazy number of hours spent on the ambulance, there were many times it became a "confessional box" which shed light on just how many people were truly struggling in silence from the trauma and stresses of the job.
Through a lot of hard work and dedication to making a change, Heather has made her dream a reality through starting an organization that is dedicated to helping other first responders. With a passion so strong and the understanding of the immense need for mental health professionals who understand our individualized culture as first responders, she was inspired to return to school and currently working towards a degree in counseling with a primary focus on helping those who work in public safety.
The change starts with us!
Our Vision:
Our mission is to provide culturally competent mental health education, resources, and support to the First Responder community. We strive to create a safe, inclusive, and confidential environment where individuals can find solace and access to valuable resources, coping strategies, tools, and evidence-based information. Through mental health advocacy and training, we aim to de-stigmatize the mental health conversation within public safety departments, foster a culture that prioritizes mental well-being, empowers First Responders to achieve a healthy work-life balance, and equips them with effective coping skills. Our commitment to suicide prevention and mental health wellness drives us to provide departments with comprehensive training and resources. Together, we work towards creating a supportive community that empowers First Responders to prioritize their mental health, ensuring their overall well-being.